Today we have a new exciting announcement for business automation developers and users. The KIE group team is releasing a preview version of the DMN and BPMN editors online! Once again, kudos for everyone involved.
This online experience is perfect for getting access to the editors without any local setup quickly. Users and developers can take advantage of it to get familiar with BPMN and DMN standards, to sketch ideas, or even to create fully-functional models.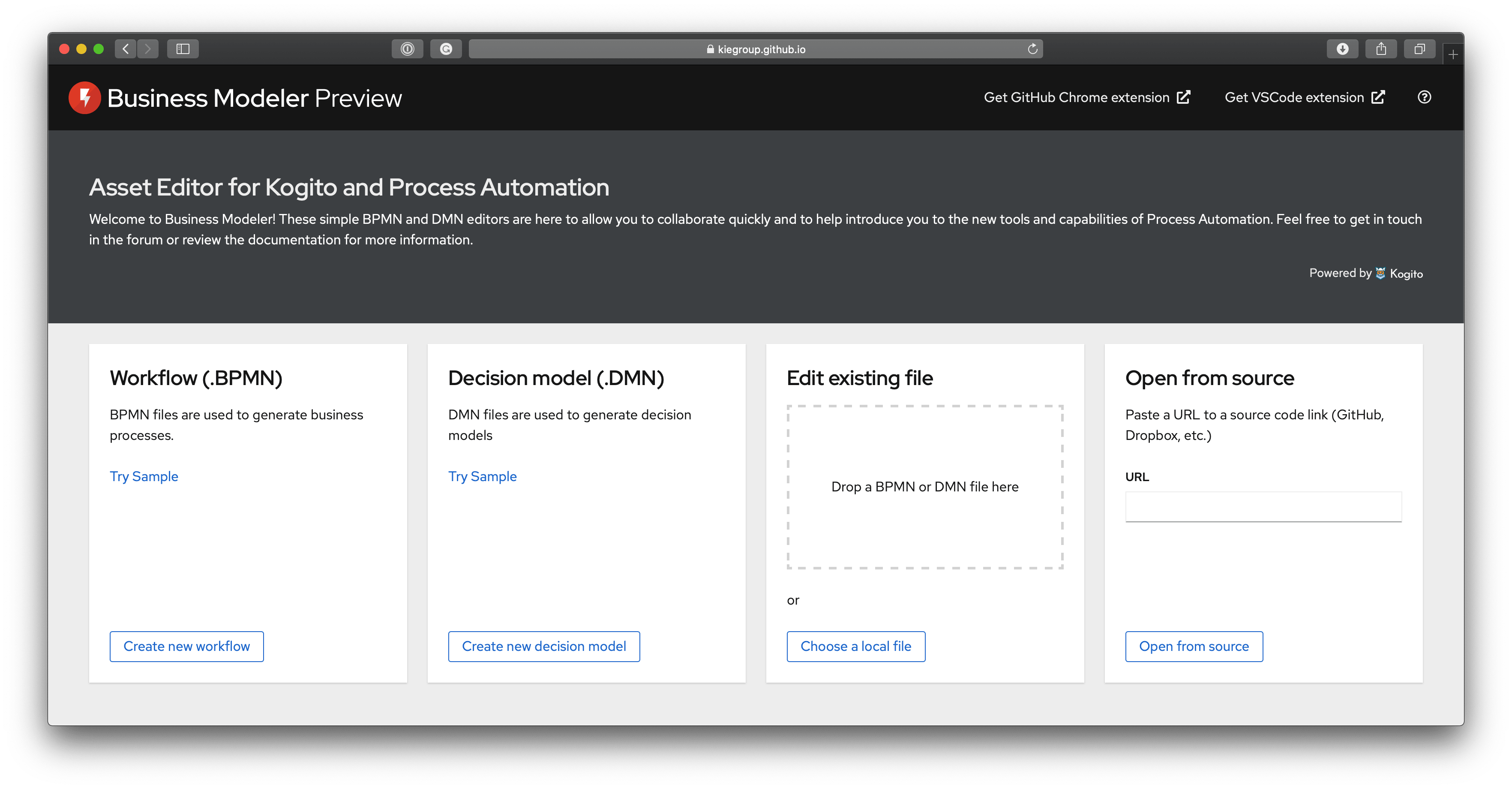 Quick tour
We've been experimenting with the idea of an online presence for a a while. After a few interactions, we consider that we're ready to break the news, and here is a quick tour of the available features.
Samples
If you're new to our editors or not much familiar with BPMN and DMN, the "Try Sample" link will provide you a real-world, fully functional example of both standards. You can change the sample and download your latest updates.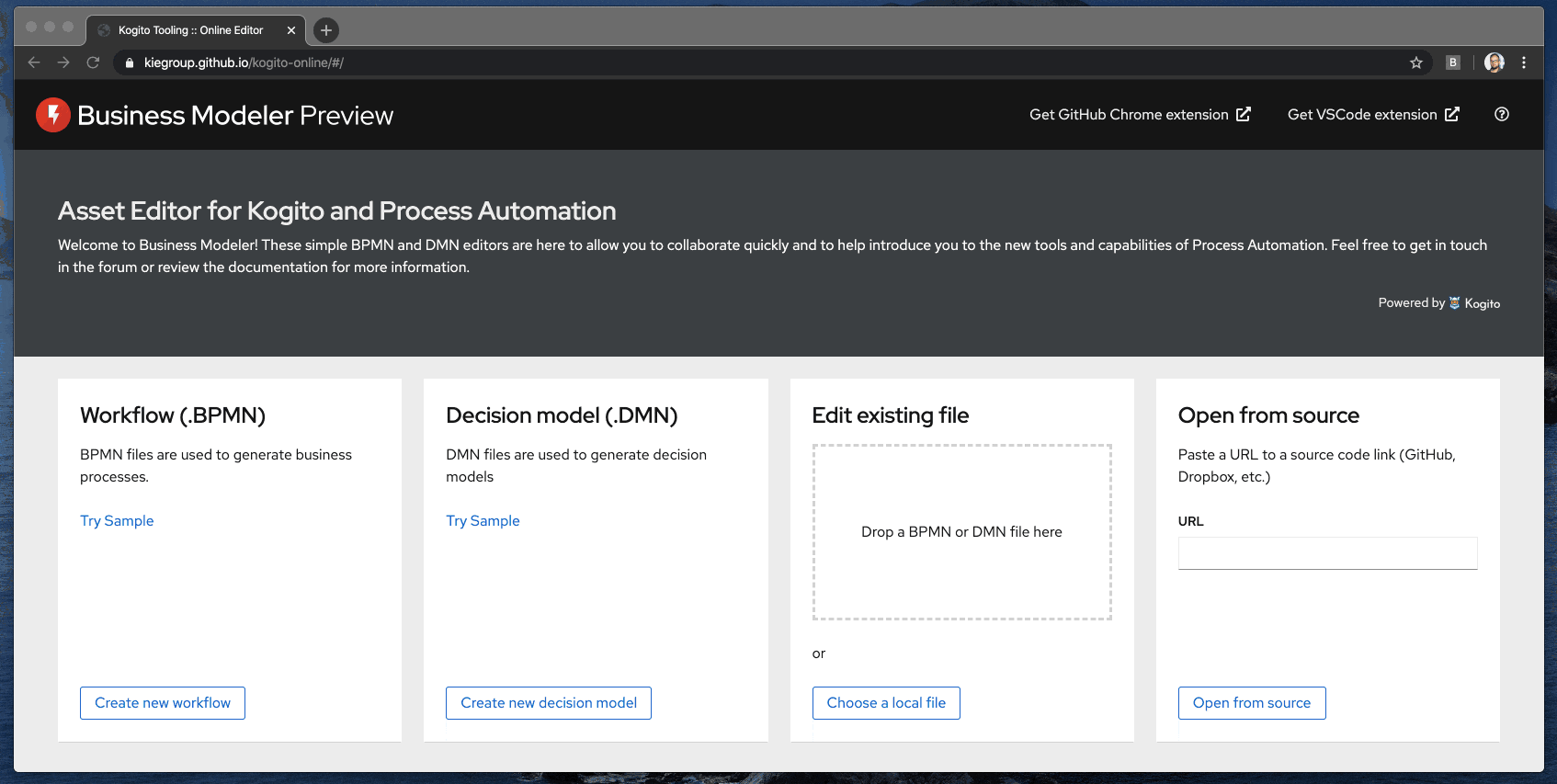 The current online version of the editors doesn't store the opened models anywhere, so all the changes are only available to your local browser session. In case you want to "save" your work, you'll need to download it.
Uploading Models
In case you have downloaded your work-in-progress model, you can upload it back to the online editor and get back to editing.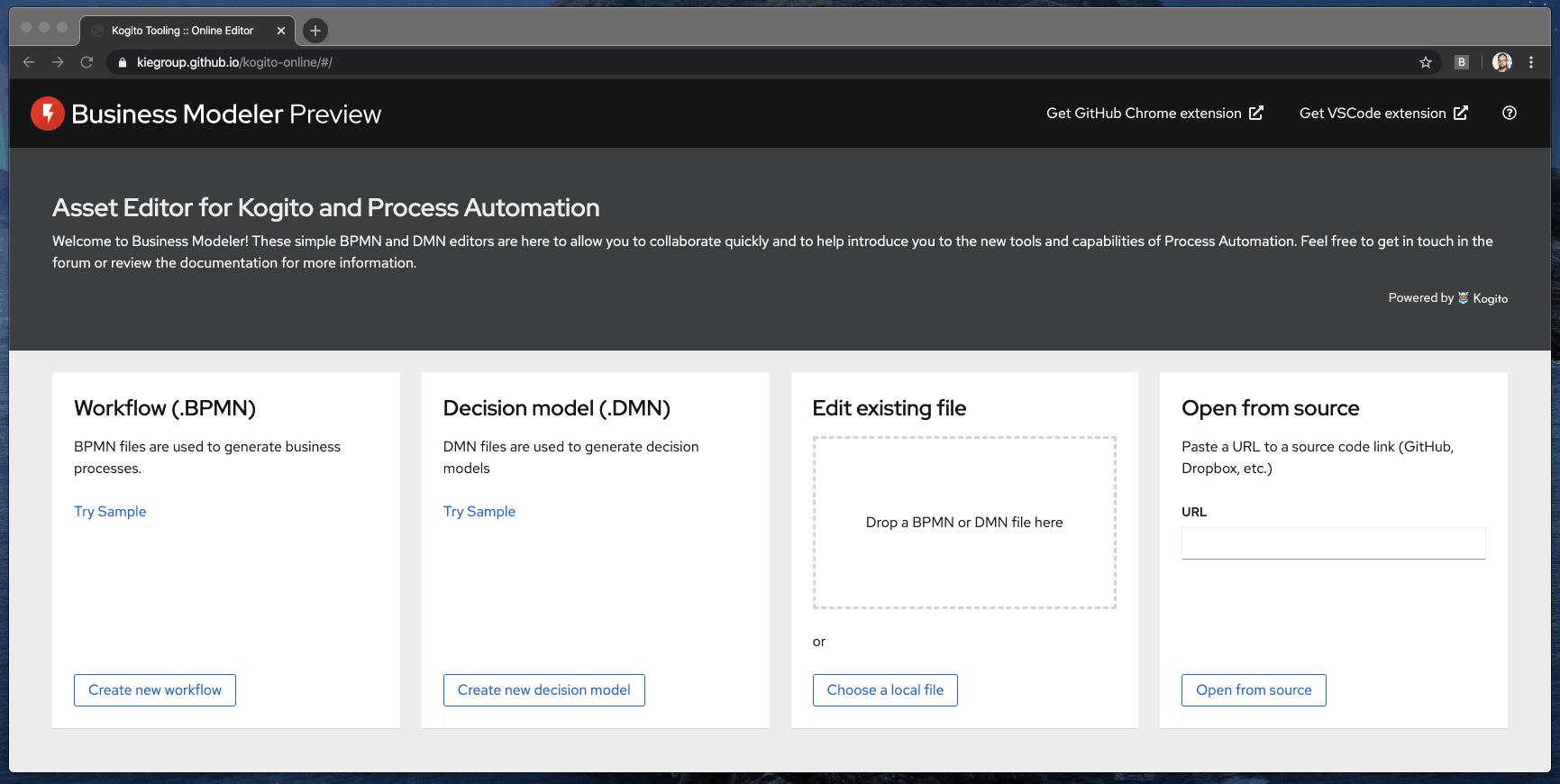 Open from source code
This mechanism allows users to open a model from an external source; an example of this would be raw git access to a model. Note that you can use the URL generated in your browser to share the model.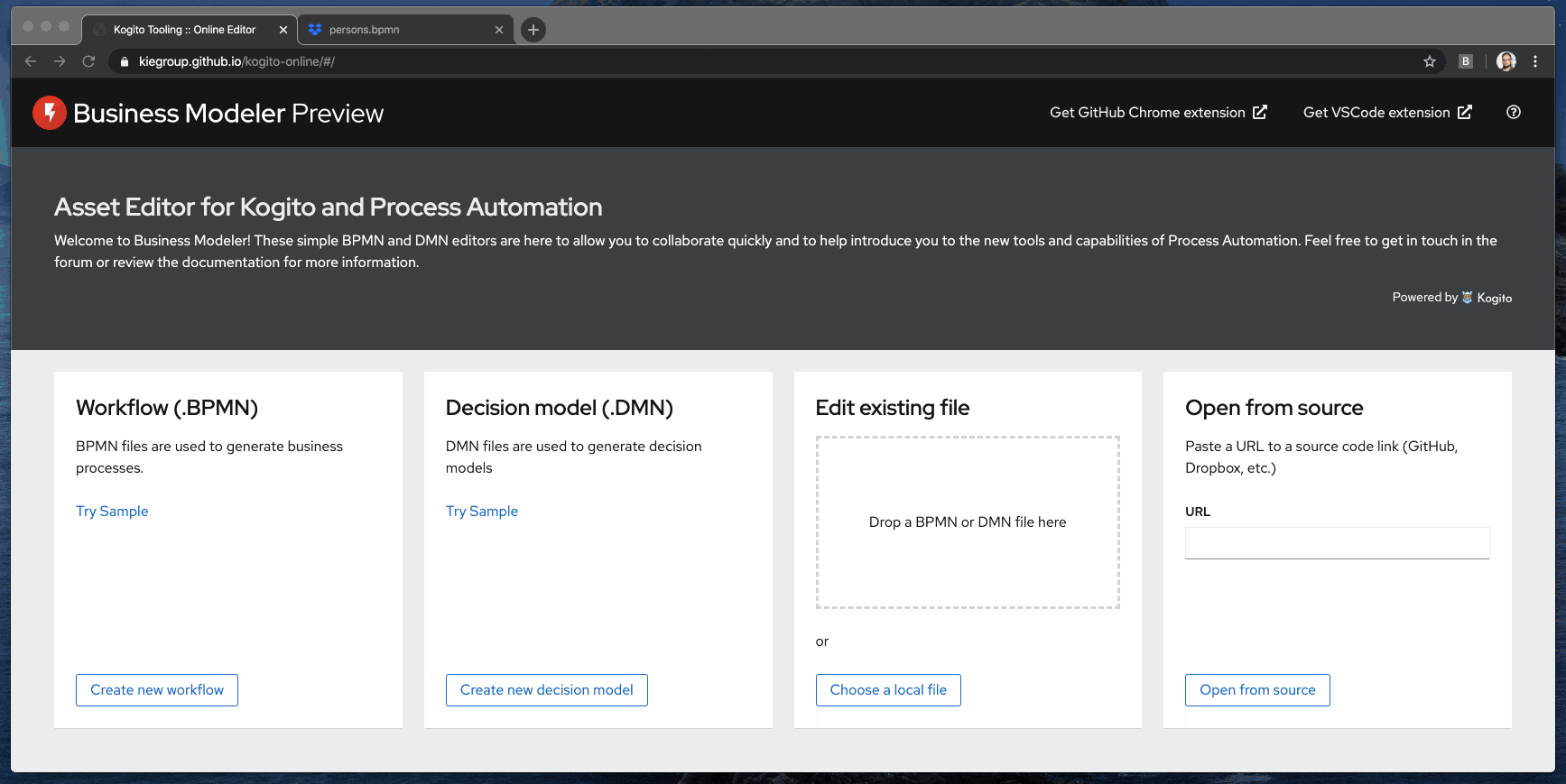 Sharing links from GitHub
If you have the latest GitHub extension installed, while browsing a GitHub repository and you find a BPMN or a DMN model, you'll see an icon that will open the model in the online editor. You can also share the created link.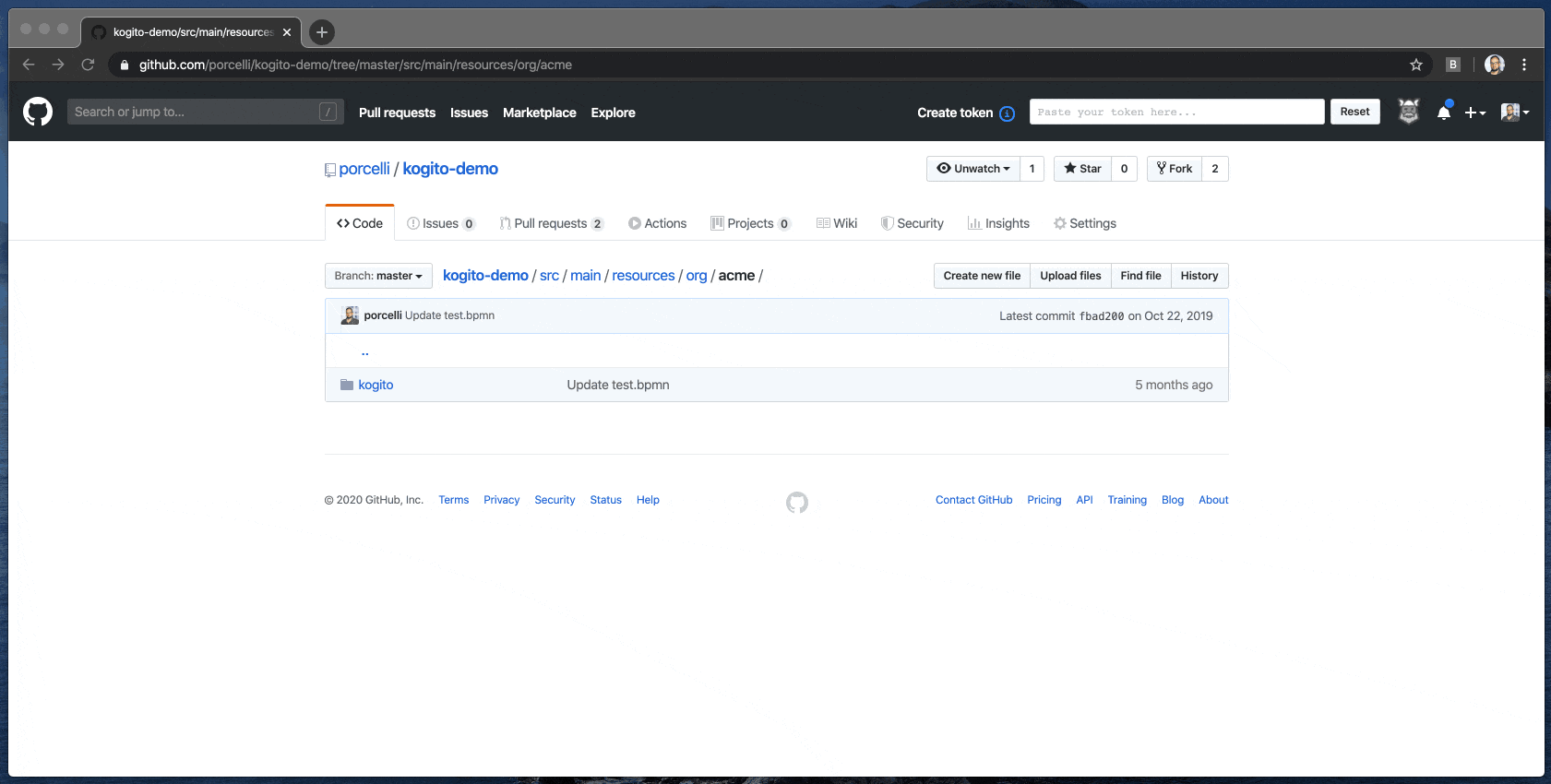 What about new models? Glad you asked…​
So far, I've covered multiple ways to use the editors with existing models, but what about creating new models? Of course, we have a pair of "Create new" buttons that you're redirected to the editors.
However, this is not exactly the best or most natural way to start a new model…​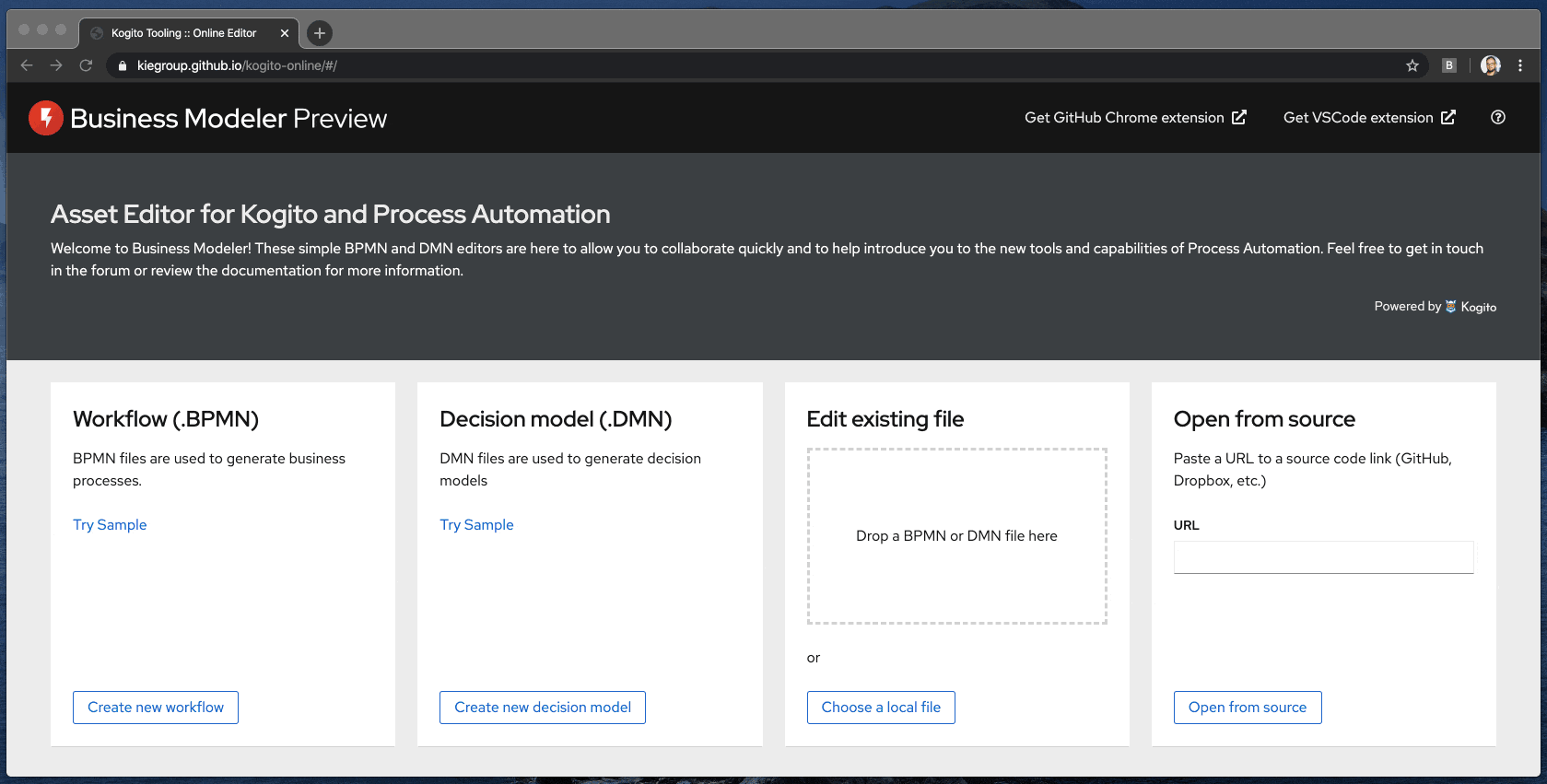 Introducing DMN.new and BPMN.new
There's not much more to say about it, other than now you can type DMN.new and BPMN.new on any browser URL bar, and you'll be able to create new models without any additional steps! Here's a quick video to show how simple it is.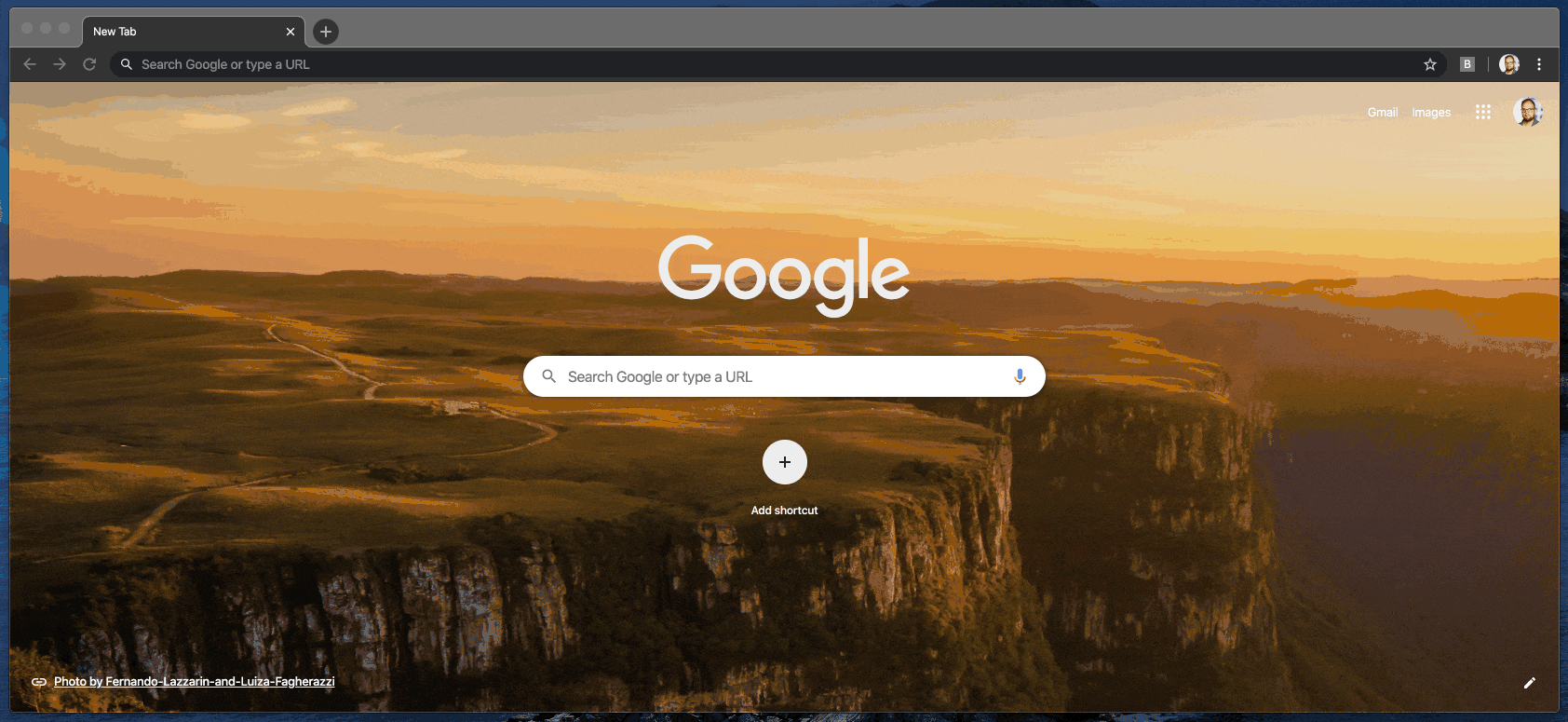 There's more, much more…​
This new generation of KIE group tooling is keeping setting the bar higher, and we won't stop here…​ we have more to come.